Company Overview
Paired with personal mortgage specialist.
Providing reverse mortgages since 2003.
Options to lower origination fee.
Variety of reverse mortgage options.
Online application option.
Positive customers reviews.
Finance of America Reverse (or FAR) is a reverse mortgage company that has helped finance thousands of people through their retirement. Created in 2003 as a subsidiary of Finance of America, FAR employs financial advisors, real estate professionals, and mortgage experts to offer professional retirement assistance to their clients.
Along with conventional reverse mortgages, FAR has created retirement financing programs such as EquityAvail, HomeSafe, and SilverNest to meet the needs of a variety of customers. Our customer reviews for FAR praise them for their ease-of-use, transparency, and professionalism.
---
Try the #1 Mortgage Lender
If you do not own your home and are not retired but still want to take advantage or your home's increasing value, AmeriSave offers Cash Out Refinance and Home Equity Line of Credit (HELOC) options. The majority of customers have had positive experiences with AmeriSave, as seen from AmeriSave reviews.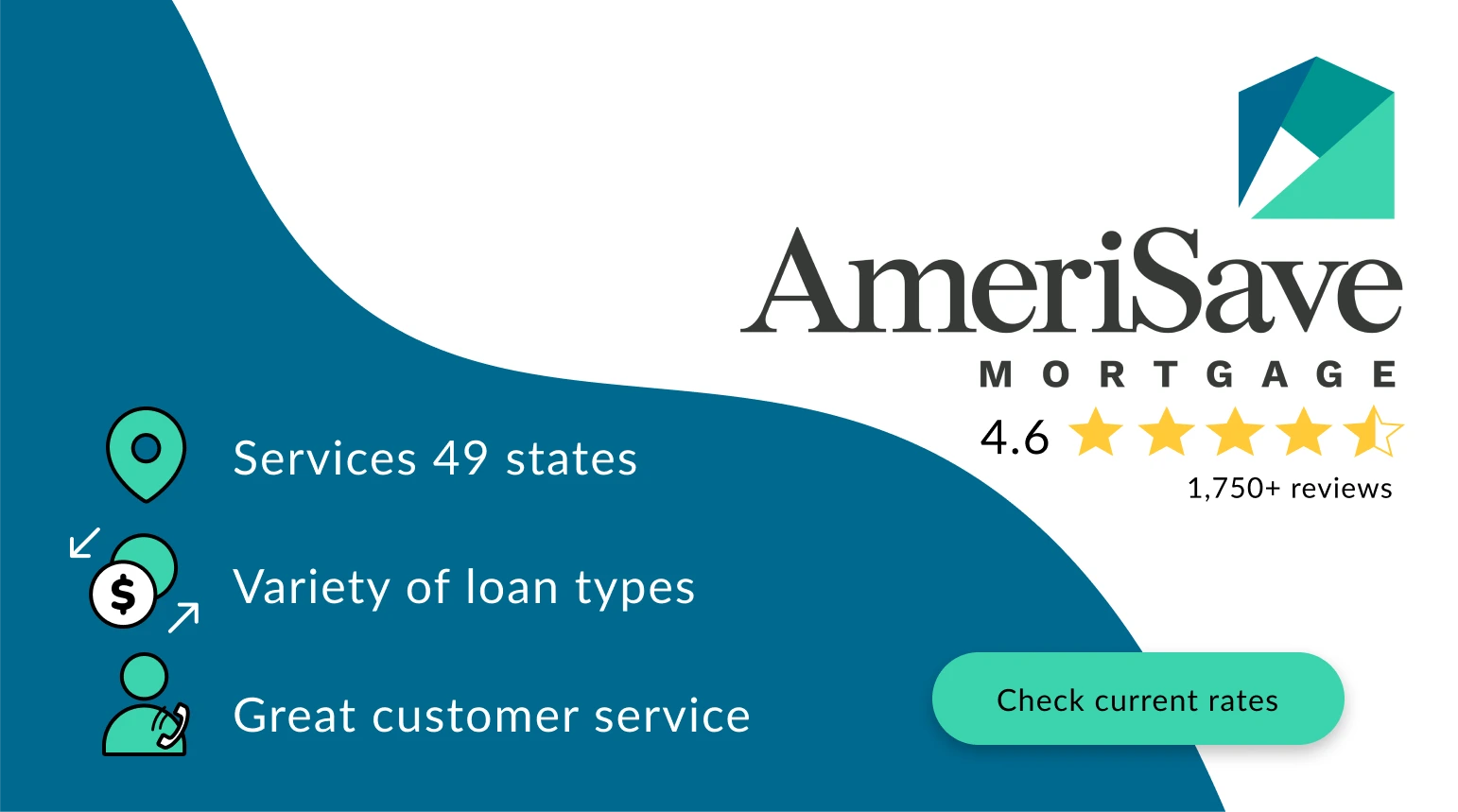 ---
Q&A
How does a reverse mortgage work?
A reverse mortgage is a mortgage option which allows homeowners to tap into the equity on their home to receive monthly payments from a bank. Many people own a significant portion of their home upon retiring, so the bank essentially sends them monthly payments that slowly buy percentages of the home back. This can be a great option for those in retirement who want to boost their monthly income. Reverse mortgages are only available to people aged 62 or older.
What sets Finance of America Reverse apart?
Finance of America Reverse, or FAR, harnesses 20-years of experience in the reverse mortgage industry to provide customers with knowledgeable and personalized service. Along with reverse mortgages, they offer a variety of programs to help customers pay back outstanding mortgages, receive jumbo payments for their equity, and even pair homeowners with renters to increase their monthly income.
Do Customers Like Finance of America Reverse?
Finance of America Reverse has earned an outstanding 4.6/5 from our verified customer reviews. 87% of these reviews were 4- or 5-star.

These positive reviews highlight FAR for:
Professional, efficient, and caring service
Simple and easy process
Saving thousands of dollars on the origination fee
Providing personalized options
Only 1% of reviews were 1-star. These customers had a negative experience with the agent they were paired with.
Finance of America Reverse Services
Centering around reverse mortgages, Finance of America Reverse offers several services to help improve and personalize customer experience.
Reverse Mortgages
Reverse mortgages are for those looking to fund themselves in retirement. Provided to those above the age of 62, reverse mortgages utilize the equity in their home to receive monthly payments from a lender. The lender is essentially slowly buying the home back from the owner (though the home will still permanently belong to the lender until they leave). This is good for those who have valuable ownership in their home, but need an extra infusion of liquid funds for their post-career lifestyle.
Home Equity Conversion Mortgage
This concept is simpler than it sounds. A home equity conversion mortgage (or HECM) is essentially a reverse mortgage that is backed by the government (specifically, the Federal Housing administration). HECMs make up a majority of the reverse mortgage market, and can be organized and provided by Finance of America Reverse.
Homesafe, Immediate Funding
Homesafe from Finance of America Reverse gives customers the option to receive a payout for the equity they own on their home in one large payment. Rather than receive monthly payments like a typical reverse mortgage, customers receive cash for equity in one large installment. With this large payment, Finance of America offers options to eliminate the origination fee to maximize the amount of funds received.
Equity Avail
Equity Avail is an option for those who still owe money on their home which provides refinancing using home equity. It significantly reduces loan payments for 10 years then eliminates monthly payments altogether.
SilverNest
Silvernest is a homesharing program that pairs retired homeowners with renters to occupy empty rooms in their home. Silvernest runs background checks and compatibility tests on applicants to ensure safety and encourage amiability between the homeowners and the renters. This is a good option for those who have empty rooms in their house and want to infuse their income with extra cash.
FAR Mortgage Requirements
Conventional reverse mortgages are a great option for those looking for extra funds in retirement. To be eligible for a reverse mortgage, their are a few qualifications:
Must be at least 62-years old.
Home must be primary residence for the duration of the reverse mortgage.
Must own at least 50% of home.
For those who don't have enough equity or have too much outstanding debt to qualify for a reverse mortgage, Finance of America offers EquityAvail. EquityAvail uses the home to lower monthly mortgage payments for 10 years then eliminate them altogether. Talk with a Finance of America Reverse expert to learn more about which option is best for you and how to get started.
Finance of America Reverse Customer Service
Finance of America Reverse (FAR) agents are praised by customers for providing a transparent, reliable, streamlined service. Representatives of FAR are trained in a variety of expertise to help customers understand their retirement situation and find the optimal option for their situation. FAR employs experts in a variety of fields, including professionals in real estate, retirement planning, and finance.
Our Recommendation
For anyone looking for a reliable, accommodating, and easy-to-use reverse mortgage service, Finance of America Reverse is a great option. They have stellar customer reviews and provide customized services for people in many different situations.

We recommend Finance of America Reverse as a great option for a reverse mortgage lender.